Executive Board Members

Business Unit Presidents & Regional Leaders

Functional Leaders

View all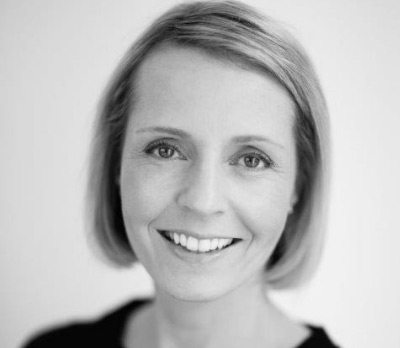 Anna Reeves
Chief Marketing Officer, Ascential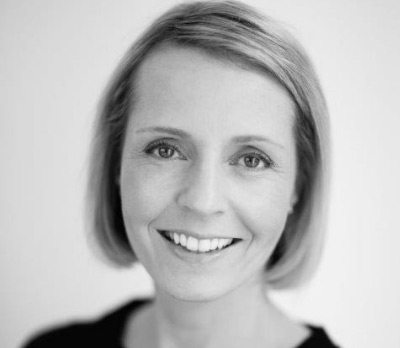 Anna Reeves
Chief Marketing Officer, Ascential
Anna joined Ascential as Chief Marketing Officer in 2019. Before joining Ascential, Anna led all aspects of brand and marketing strategy as Chief Marketing Officer at Kantar Media (part of the Kantar Group, WPP), driving awareness and demand for Kantar Media's connected data solutions.
Prior to this, Anna led an extensive brand repositioning and marketing transformation programme at out-of-home media owner, CBS Outdoor. Whilst at CBS, Anna also spearheaded the go-to-market strategy for a series of product innovations, including a suite of new digital media formats.
In the early part of her career, Anna spent time in global, matrixed, business services firms gaining deep expertise in running client-centric marketing and insights programmes to both inform product strategy and secure new revenue streams.
Anna holds a BSC Hons in European Marketing, has sat on the board of various industry bodies, is a mentor to several high potential women, and an active participant in Diversity & Inclusion initiatives.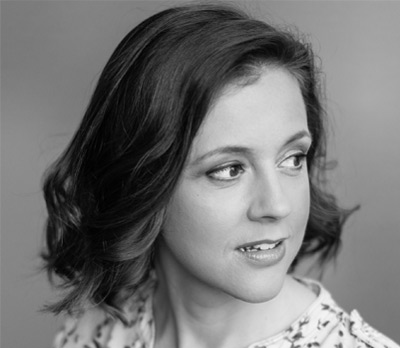 Carla Buzasi
President, Product Design, Ascential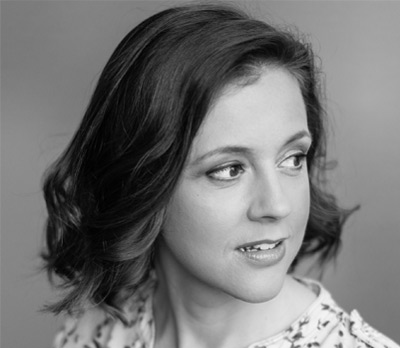 Carla Buzasi
President, Product Design, Ascential
As President of Ascential's Consumer Insight & Product Design division, Carla leads an international team of global specialists, delivering insight, analysis and consultancy services to clients in 94 countries. Comprising trend forecasters WGSN, consumer insight and trend consultancy Mindset, retail and brand tracker Barometer, innovative colour system Coloro and fashion forecasters for small and micro businesses Use Fashion and Start by WGSN, the suite of products under Carla's leadership ensure designers the world over create the right products at the right time for tomorrow's consumer.
An award-winning editor and journalist by background, she was founding Editor-in-Chief of The Huffington Post UK, where she was named Editor of the Year at the Online Media Awards in both 2012 and 2013, Media Innovator of the Year at the 2012 British Media Awards, and included in 2013's Top 50 Female Innovators in Digital Journalism and Management Today's 35 Under 35 list in 2016.
She is a commentator for shows including Channel 4's What Britain Buys, BBC Radio 4's Today programme, Sky News, The Andrew Marr Show and Newsnight, and a regular keynote speaker at events including SxSW, TedX, Cannes Lions, Web Summit and Inspiring Women. She writes a regular column for Retail Week and previously sat on the advisory board of The Telegraph Media Group.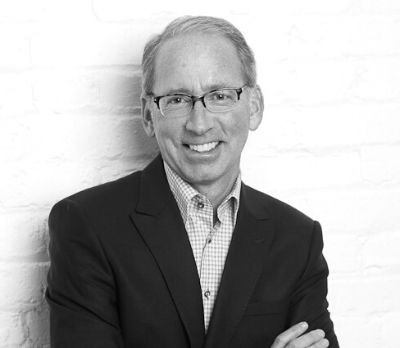 Chip DiPaula
President, Digital Commerce, Ascential & Co-founder, Flywheel Digital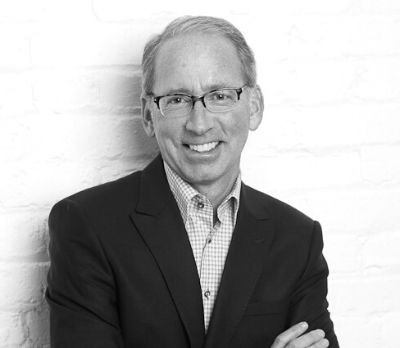 Chip DiPaula
President, Digital Commerce, Ascential & Co-founder, Flywheel Digital
Chip DiPaula co-founded Flywheel Digital in 2014. Chip leads Flywheel management initiatives and actively supports client engagements.
Previously, Chip served as Secretary of the Maryland Department of Budget and Management, and later as Chief of Staff for the Governor of Maryland. As Secretary, Chip was the principal fiscal advisor to the Governor, where he created and implemented the Strategic Budgeting Initiative, resolving $4 billion structural deficits through measurable outcome analyses, while maintaining and in many cases enhancing core services. As Chief of Staff, Chip served as Chief Operating Officer of State operations with oversight for all executive branch agencies, including over 80,000 Executive Branch State employees and the State's $26 billion annual Operating Budget. At 40, he was the youngest Department of Budget and Management Secretary in Maryland history.
Chip brings to his responsibilities nearly three decades of hands-on budgeting and management experience, and currently volunteers as the Chairman of the University of Maryland Medical System Board of Directors. A graduate of Towson University, Chip is a native of Baltimore, and currently lives in Annapolis, Maryland.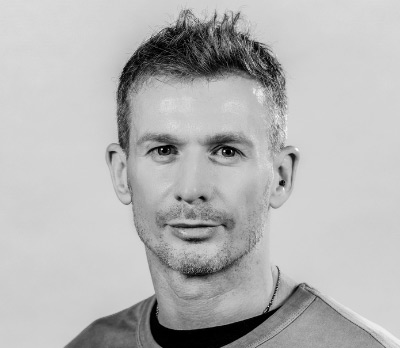 Dan Cotton
Executive Vice President, Asia-Pacific, Ascential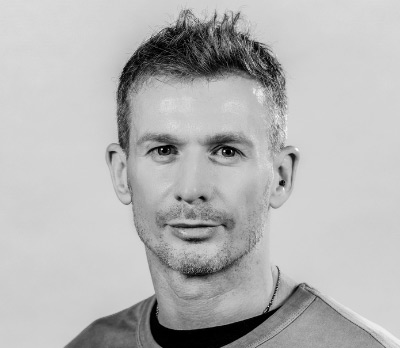 Dan Cotton
Executive Vice President, Asia-Pacific, Ascential
Dan is Ascential's Executive Vice President for Asia-Pacific and has been with the company for 7 years driving growth of the Asia-Pacific portfolio through operational leadership, corporate development and strategic partnerships, having started his tenure as Asia-Pacific General Manager of WGSN.
With around 25 years' experience in strategy and operational roles, Dan has been based in Hong Kong for the past 11 years developing expertise in Asia and China. His previous companies include The Boston Consulting Group, emap plc and eBay Inc, where he carried out roles to drive business innovation and change for the digital world.
Dan studied as a scholar at Winchester College and then Oxford University in the UK and now independently runs workshops in Hong Kong to help people see their world differently using martial arts and creative photography.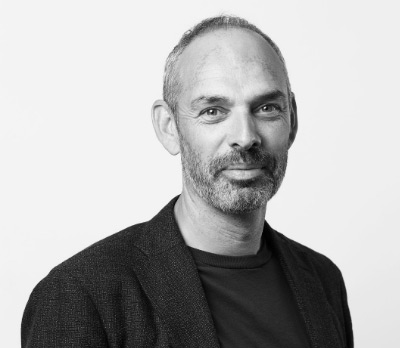 David Davies
Chief Content Officer, Ascential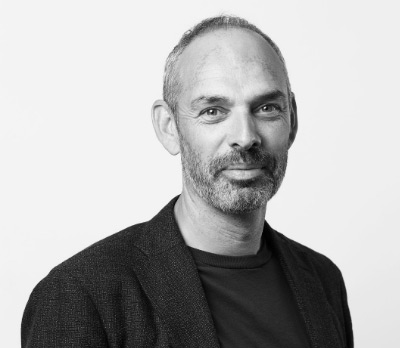 David Davies
Chief Content Officer, Ascential
David Davies is Chief Content Officer at Ascential. Reporting to CEO Duncan Painter, Davies is tasked with enabling the group to become a truly world-class content operation.
David was formerly Executive Creative Director at Ascential, and prior to that was Managing Director (Content) at Cannes Lions, where he was responsible for all event content, speakers, executive training programmes and The Cannes Lions Archive. Previously, Davies was CEO at international illustrated publisher Phaidon. Davies has led many content businesses, including launching Grazia magazine in the UK; editing Heat, Q and Mixmag magazines and running DMC Publishing, a media and events business focused on clubbing and electronic music.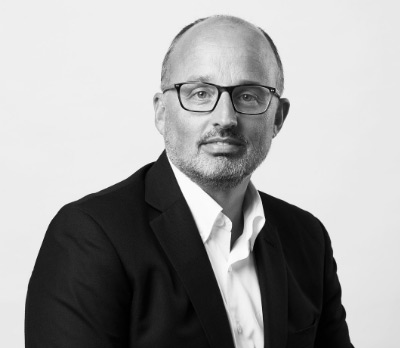 Duncan Painter
Chief Executive Officer, Ascential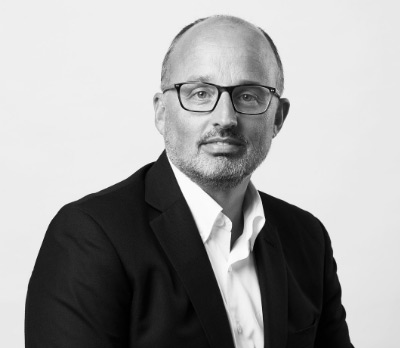 Duncan Painter
Chief Executive Officer, Ascential
Duncan joined the company in October 2011 as Chief Executive Officer. Following four years of turnaround of the business and growth, Top Right Group (previously known as EMAP) was rebranded Ascential and successfully floated on the London Stock Exchange in February 2016.
As CEO, Duncan has a relentless focus on improving our products and services to drive greater customer retention. Ensuring our customers get improved value every year from our products and empowering our experts to be champions of insight or access to the markets we serve, have been the core ingredients of our strong growth.
Before joining the Group, Duncan was an executive at Sky plc, where he supported their growth objectives to 10 million customers. Prior to that, he was Global Product Leader at Experian plc, Founder and Chief Executive Officer of consumer intelligence company ClarityBlue, which was acquired by Experian in 2006, and European Systems Integration Director for Hitachi Data Systems.
Duncan is a non-executive director of ITV plc.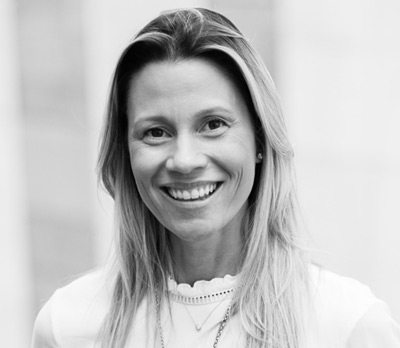 Leticia Abraham
Executive Vice President, Latin America, Ascential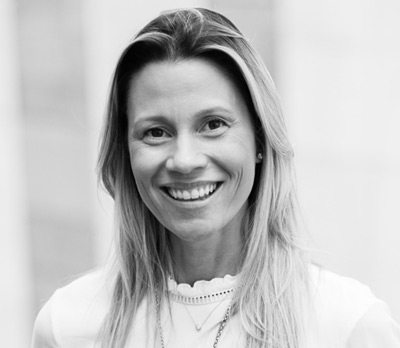 Leticia Abraham
Executive Vice President, Latin America, Ascential
Leticia is Executive Vice President for Ascential in Latin America. She joined the company in 2013 after selling her own business - Mindset - to the group, which became WGSN's global advisory arm. Leticia graduated in Business, completed post-graduate studies in Consumption Science and has a masters degree in Anthropology.
With a strategic consultancy background and a true entrepreneurial spirit, Leticiais driven by creating organic and inorganic growth and new value for Ascential worldwide. In the last few years she has contributed to the creation of new members to the Ascential family, including Use Fashion and Start by WGSN.
Prior to Ascential, Leticia worked in Marketing and Innovation at multinational companies including Diageo and Danone.
Leticia believes in being resilient, determined and flexible, and not overthinking or underestimating the hard work, time and collective effort it takes to create something that people really care about.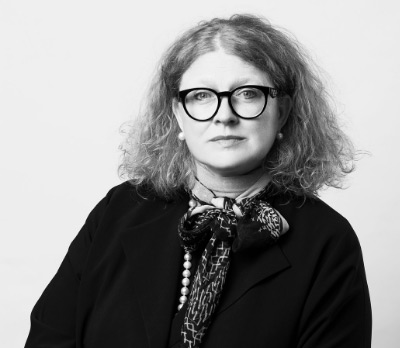 Mandy Gradden
Chief Financial Officer, Ascential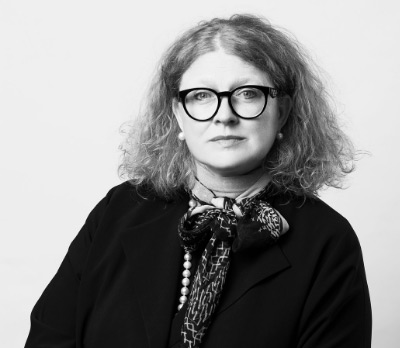 Mandy Gradden
Chief Financial Officer, Ascential
Mandy Gradden joined the company as CFO in January 2013. As part of her role, Mandy manages all Group financial reporting and leads the investor relations, central finance, legal and procurement teams. Mandy also works closely with the CEOs and finance leaders within the business operating units.
Before joining Ascential, Mandy was CFO at Torex, the privately held retail technology firm, and was a key member of the team that managed the successful turnaround and sale of that business. Prior to that, she was CFO at the FTSE 250 business and technology consultancy, Detica Group plc, where she was instrumental in managing the company's growth from £39 million to £203 million during her six-year term.
Earlier, she was Director of Corporate Development at Telewest Communications and Group Financial Controller at Dalgety. She began her career at Price Waterhouse, where she spent eight years and where, in 1992, she qualified as a chartered accountant.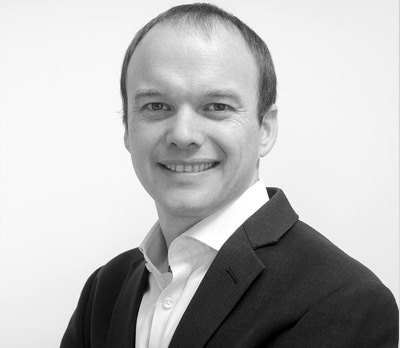 Marc Payne
Chief Strategy Officer, Ascential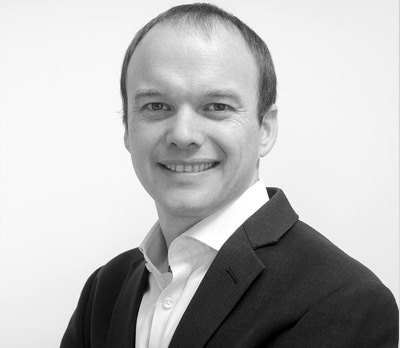 Marc Payne
Chief Strategy Officer, Ascential
As Chief Strategy Officer, Marc helps set and execute the strategic roadmap for Ascential and its product brands. Responsible for teams spanning Strategy, M&A, Business Change, Pricing & Propositions, Insight and Research, Marc has played an integral role in Ascential's strategic choices and major M&A projects over the past seven years, including disposals and acquisitions. Marc joined Ascential in 2012 when the group rebranded as Top Right Group as a driving force in strategic direction and was a key member of the IPO delivery team.
Marc joined Ascential from PwC where he was an Assistant Director in the Strategy Consulting and Deals practice. During his time at PwC, Marc led dozens of projects for large corporate and Private Equity clients in the telecoms, media and tech (TMT) space.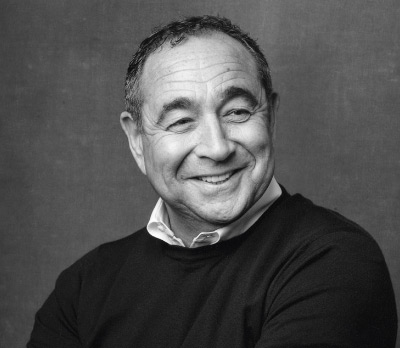 Michael Kassan
President, Marketing, Ascential & CEO and Chairman, MediaLink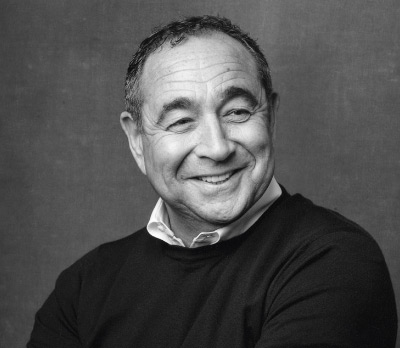 Michael Kassan
President, Marketing, Ascential & CEO and Chairman, MediaLink
Michael E. Kassan is the founder, Chairman and CEO of MediaLink, a leading strategic advisory firm. Described as the "ultimate power broker," he is a trusted advisor to Fortune 100 chief marketing officers, media moguls, Hollywood visionaries, technology pioneers, advertising holding company heads and Wall Street investors. They seek his insights and instruction for solving their most complex business challenges. Kassan and his global team of more than 165 specialists provide counsel for navigating the age of digital disruption in areas including: marketplace development, talent and organization, brand transformations, data and technology, agency optimization and investor strategies.
Kassan is known for his uncanny ability to see – and seize – opportunities across complementary industries and is often called upon as a keynote speaker and media commentator on the most pressing and provocative topics impacting the future of marketing. He has also been instrumental in redefining major tentpole events like CES, Cannes Lions, and Mobile World Congress for the greater marketing landscape.
Prior to founding MediaLink in 2003, Kassan was President/COO and Vice-Chairman of Initiative Media Worldwide, growing billings from $1.5 billion to over $10 billion. Before that, he was President and COO of International Video Entertainment (Artisan Entertainment). In 2019, Kassan was inducted into the American Advertising Federation's Hall of Fame, which is considered the highest honor in advertising. He has been named one of the top media executives in America by Ad Age and in 2018 was honored on Adweek's "Power 100" list and on Variety's index of the 500 most influential business leaders shaping the global entertainment industry. Michael has also been named to The Hollywood Reporter's "Silicon Beach 25" list of the most powerful digital players in L.A.
In addition, Kassan has served on the Board of the Hollywood Radio and Television Society, the Commission on California State Government Organization and Economy and the Cultural Affairs Commission – City of Los Angeles and has been Chairman of the State Senate Select Committee on the Entertainment Industry. Kassan is also a strong supporter of community and not-for-profit programs; he currently serves as Chair of the UJA-New York Marketing Communications Committee and is a Board member of the American Advertising Federation, the Ad Council and the Paley Center for Media.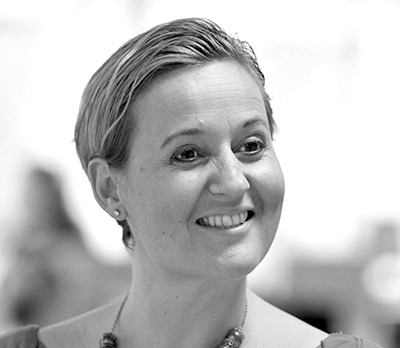 Natasha Christie-Miller
President, Retail & Financial Services, Ascential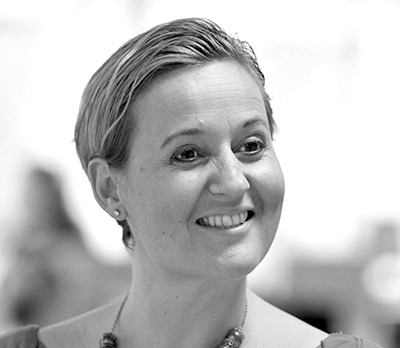 Natasha Christie-Miller
President, Retail & Financial Services, Ascential
Natasha Christie-Miller is President of Ascential's Retail and Financial Services division.
Natasha's focus is on building these core, high-growth products to deliver high-value intelligence and connections that help Ascential's customers win in the digital economy.
She started her career in sales and led the commercial teams on consumer brands such as Elle, Red and the EMAP parenting portfolio before taking on the role of Publishing Director of Drapers, the fashion industry bible at EMAP B2B in 2005. She then became Managing Director for the retail portfolio in 2007. Natasha was appointed CEO of EMAP in 2010 and was Divisional CEO of Ascential Intelligence from 2015-2019.
Natasha is also a director of the Professional Publishers Association, and a non-executive director of ProVen Growth and Income VCT Plc.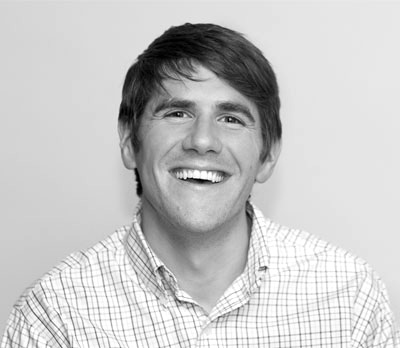 Patrick Miller
President, Digital Commerce, Ascential & Co-founder, Flywheel Digital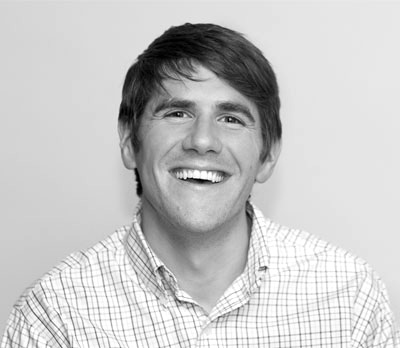 Patrick Miller
President, Digital Commerce, Ascential & Co-founder, Flywheel Digital
Patrick Miller co-founded Flywheel Digital in 2014. As part of his role, Patrick manages all product and technology initiatives for Flywheel, as well as leading client engagements. 
Flywheel helps leading manufacturers achieve digital sales, brand, and supply chain goals. As a certified Amazon partner, as well as one of four advertising API partners with Walmart, Flywheel built their proprietary tech stack to meet the unique needs of the world's most complicated brands and to drive disproportionate digital retail success. 
Patrick has focused on digital retail and brand success since 2010. Before that, Patrick oversaw the Chesapeake Bay Foundation's web, social, and volunteer engagement. Previously Patrick worked on numerous political campaigns managing websites, targeting, and voter contact. Patrick received his BA in English from James Madison University and volunteers for a number of environmental and trails advocacy organizations.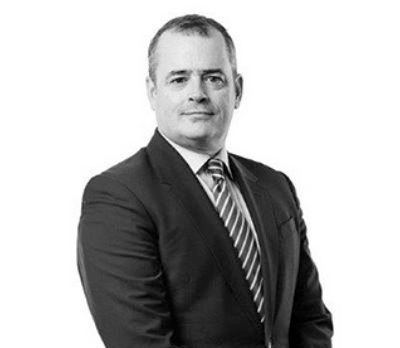 Paul Harrison
Chief Operating Officer, Ascential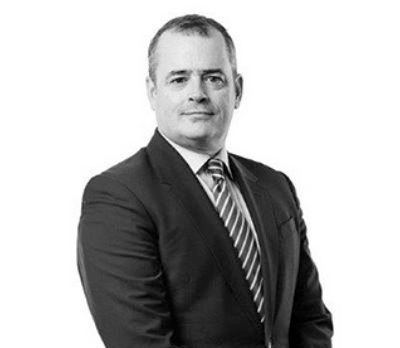 Paul Harrison
Chief Operating Officer, Ascential
Paul joined Ascential in 2016 as an Independent Non-Executive Director and Chair of the Audit Committee.  He moved to his role as Chief Operating Officer in January 2021. 
A chartered accountant, Paul left Price Waterhouse in 1997 to join The Sage Group plc, a FTSE 100 software business, where he served as CFO for 13 years. In 2013, he became CFO of WANdisco plc, a technology business based in California before returning to the UK in 2016 to become CFO of Just Eat plc playing a leading role in the merger of that business with Takeaway.com NV.
Paul served as senior independent non-executive director of Hays plc until November 2017, chairing its audit committee from 2007 to 2011 and then its remuneration committee from 2011.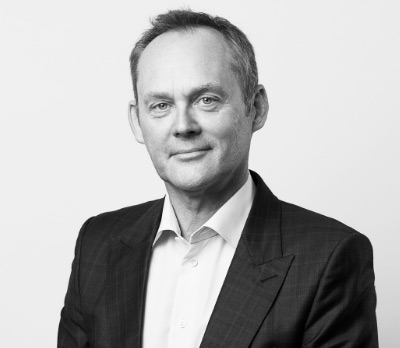 Philip Thomas
President, Marketing, Ascential & Chairman, LIONS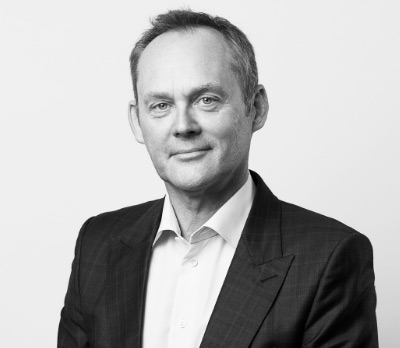 Philip Thomas
President, Marketing, Ascential & Chairman, LIONS
Philip Thomas is President of Ascential's Marketing Division, which comprises Cannes Lions International Festival of Creativity, WARC and MediaLink. He is also Chairman of Cannes Lions, having been CEO of Lions Festivals for ten years, between 2006-2016.
He began his career as a journalist, working on national and international magazines and newspapers, and editing Empire, the UK's biggest-selling movie magazine, before moving into publishing and becoming Managing Director of FHM worldwide, launching the iconic men's magazine in more than 30 countries.
He was appointed Managing Director of Emap's Australian and South East Asian division, based in Sydney for three years, before returning to the UK and being appointed Chief Executive Officer of Lions Festivals.
Philip is a Non-Executive Trustee of the Media Trust and Malaria No More charities, and was cited as one of the Agents of Change for Gender Equality by the UK's Management Today magazine.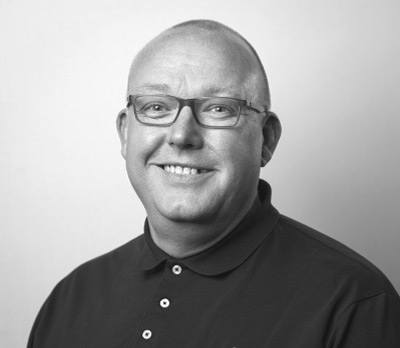 Sean Harley
Chief Information Officer, Ascential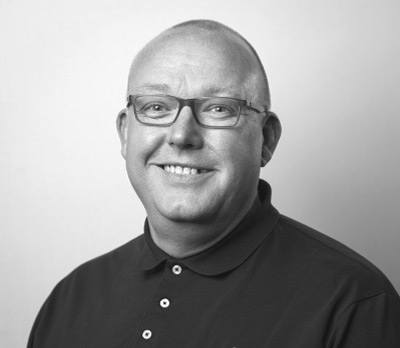 Sean Harley
Chief Information Officer, Ascential
Sean joined Ascential in 2012 as Technology Director. As a core member of the executive team, Sean is responsible for all business systems, technology infrastructure and digital engineering, ensuring platforms can be supported long term across global geographies. Sean ensures that the right 'future-proofing' decisions are being made for all operating businesses and their customers, and is a key decision maker in formulating digital product creation, usage and adoption. Sean and his team are driven by a passionate focus on both world-class delivery and exceptional customer service, and are spread across core markets in the UK, USA, Asia and mainland China to support Ascential's operations in over 150 countries.
Prior to joining Ascential, Sean was Director of Technology at Sky IQ (now Sky's Insight and Decision Science division). There Sean played a critical role in the transformational growth of the business, providing vision and leadership for the development and implementation of infrastructure technology initiatives. He was responsible for the planning, implementation and support of enterprise level IT systems, underpinning Sky IQ's business operations to improve costs effectiveness, service quality and business development.
Sean is in the Top 20 on The CIO 100 list. The CIO 100 celebrates technology and business leaders driving change in successful organisations, and is a showcase of the achievements of 100 executives tackling transformation in their markets. Alongside this, he is also a member of the Alacrity Law advisory board and steering committees, including Computerworld's Workplace of The Future, providing subject matter expertise to help organisations promote, develop, lead and integrate enterprise-wide business transformation projects.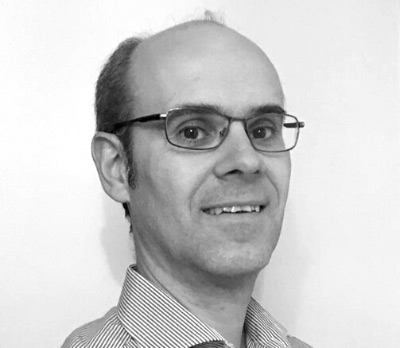 Stuart Carnegie
Chief Product Officer, Ascential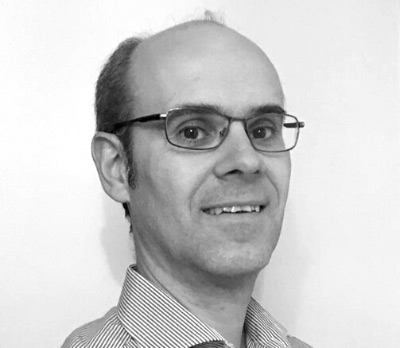 Stuart Carnegie
Chief Product Officer, Ascential
Stuart joined Ascential in November 2019 as Chief Product Officer, tasked with driving product excellence across the full Ascential portfolio.
Stuart's career has revolved around product management and product delivery, most typically in data rich organisations. After graduating from Glasgow University, Stuart started work at QAS (an Experian company) in London, eventually running the product management function.
From there Stuart spent two years building up a new business focussed on data management, before joining a technology company owned by Barclays to oversee product management, product development and BI.
More recently, Stuart spent nine years at Sky in a variety of different roles. These included leading the product and analytics functions in Sky Media, responsible for delivery of their market-leading advanced advertising suite.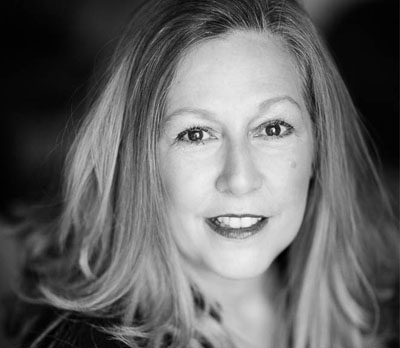 Tracey Gray
Chief People Officer, Ascential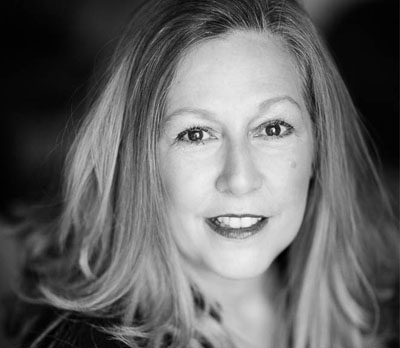 Tracey Gray
Chief People Officer, Ascential
Tracey Gray is Executive Vice President, People for Ascential. She is responsible for the overall People Strategy with a strong philosophy of aligning to and supporting the business goals and strategies as well as the needs and aspirations of our people around the world.
She plays a major role in the company's overall performance with a focus on understanding the skills, capabilities and culture needed to be innovative in both today's and tomorrow's business environments. She is passionate about building healthy leadership and business with full spectrum participation, emphasising inclusion and collaboration to drive value.
Tracey, began her HR career at EMAP, creating and leading HR Teams in their JV businesses, their B2B Division, and as HR Director for EMAP Plc. During this time she played the lead role on several major transformation projects gaining over 25 years extensive experience leading organisational change programmes; integration of mergers and acquisitions; talent acquisition; learning and development; and consciously building healthy cultures. Tracey has also worked as a consultant, founding a boutique consulting company providing executive coaching support and leadership team development during times of personal and business transformation.
Tracey has an MSc in Organisational Consulting from Hult International Business School (Ashridge Executive Education).